Welcome to the Doctor Who Collectors Wiki
Edit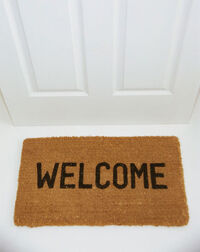 Hey there Zi-O&Agito2019! There's a lot to do around here, so I hope you'll stay with us and make many more improvements.
Recent changes is a great first stop, because you can see what pages other people have been editing, and where you can help.
Questions? You can ask at the Concierge or on the discussion page for each item, or post a message on my talk page!
Unsure what to do? The About has an outline of the site, and some simple rules and guidelines to follow.
Please remember to sign in every time you edit, so that we can recognise you!
REMEMBER: - You can put a list of all the items you own on your user page. Also, on each item there is a section called "Users who have this in their collection". If you have that item, you can put your name under that list.
We're all really happy to have you here, and look forward to working with you!
Welcome!
Edit
Hi, welcome to the Wiki. I'm TARDIS2010 one of the admins here, if you ever need any help or have some questions then please drop me a message and I'd be happy to assist. I hope you ejoy your time here!
T-2010 | Talk to Me | Promises to aliens have no validity. 13:05, March 8, 2020 (UTC)
Movie foreign VHS editions
Edit
Thank you so much for adding many previously unknown foreign editions of The Movie VHS. Most of these editions I didn't know about before; though I recently found out about the Finnish edition, I scoured google images looking for a cover, yet I couldn't find one. So thanks for finding the cover, it is much appreciated. Though I'm curious, where did you find it? And all the other information? We've got more editions listed on here than on Timelash, so I started a thread on Gallifrey Base looking for more information. Luckily, we've got many more listed now. Many thanks, -Lego Whovian (talk) 21:19, March 8, 2020 (UTC)
Community content is available under
CC-BY-SA
unless otherwise noted.