Hey!
[
]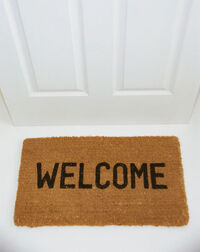 Welcome to the Doctor Who Collectors Wiki ValentinCurls! There's a lot to do around here, so I hope you'll stay with us and make many more improvements.
Recent changes is a great first stop, because you can see what pages other people have been editing, and where you can help.
Questions? You can ask at the Concierge or on the discussion page for each item, or post a message on my talk page!
Unsure what to do? The About has an outline of the site, and some simple rules and guidelines to follow.
Please remember to sign in every time you edit, so that we can recognise you!
REMEMBER: - You can put a list of all the items you own on your user page. Also, on each item there is a section called "Users who have this in their collection". If you have that item, you can put your name under that list.
We're all really happy to have you here, and look forward to working with you!
Re: US/Canada DVD Releases
[
]
Hi and welcome to the DWCW. We are aware that the US DVDs are also distributed in Canada, but the reason why it only mentions the United States is because that is the primary country for which the release is intended for. For example, the UK DVDs are also distributed in Ireland, and the Australian DVDs are also released in New Zealand. The headers don't mention the only country they are released in, but the main country instead.
Also, thanks for mentioning the fact that the US section on the DVDs page needs updating. I will get round to that soon. If you have any more questions, feel free to ask :) Lego Whovian (talk) 19:20, March 9, 2014 (UTC)
Yes, I have updated the US section on the DVDs page, but I left out Series Two, Part One for you to add. To update it go to Template:US DW DVDs. To see how I updated it see here. If you have any more questions, just ask. Lego Whovian (talk) 21:55, March 10, 2014 (UTC)
Re: Complete First and Second Series DVD Pages
[
]
Yes, I am aware that the Doctor Who complete first and complete second series DVD pages need to be updated to the new format, but thanks for the helpful reminder. I will probably get round to that soon. Or, if you would like to know how to try it yourself, just say so. Lego Whovian (talk) 16:17, March 17, 2014 (UTC)
I'll tell you what, we'll work together to update The Complete Second Series (if you don't mind). Just give me a minute to make the first template. Lego Whovian (talk) 16:26, March 17, 2014 (UTC)
OK, the first template had already been created, but I've just created the second. Go to here to copy the entire source of the page. Then, create a new blank page entitled Template:DVD box/CompleteSecondSeries/Australia. The third template is of the Australian release. Paste the entire source on your new blank page, then open a new tab to The Complete Second Series#Australian release to find the information to add to your new template. Finally, replace any old data from the UK release with the Australian releases equivalent. Good luck. Lego Whovian (talk) 16:51, March 17, 2014 (UTC)
Thanks for creating the template for the Australian edition of The Complete Second Series on DVD. You can make more if you like. Or would you rather I finished off the page by making the rest of the templates? Lego Whovian (talk) 22:19, March 17, 2014 (UTC)
OK then, I'll make the remaining seven templates tomorrow. Lego Whovian (talk) 22:24, March 17, 2014 (UTC)
Re: Series Two, Part One DVD Page
[
]
Hi. I have added your username to the DVD box template, so it should work now. Lego Whovian (talk) 17:48, May 5, 2014 (UTC)