Compact disc (CD) is a digital optical disc data storage format released in 1982. Many Doctor Who CDs have been released including soundtracks, audio dramas and audiobooks.
BBC Audio/AudioGO
[
]
See BBC Audio for a full list of releases.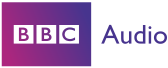 BBC Physical Audio previously known as BBC Audio, which was later accuired by AudioGO, are the producers of official BBC audiobooks. Previously, the branding BBC Radio Collection was used for release of radio dramas based upon the series. Also released under the banner — although technically incorrectly as they were never intended for radio — were edited TV soundtracks taken initially from episodes that had been deleted by the BBC.
AudioGO entered administration after significant cashflow issues were discovered in October 2013. Rights to AudioGO's BBC-licenced content (including Doctor Who) for the UK and the rest of the world excluding North America, Australia and New Zealand, were transferred to Random House in December 2013. Since November 2014, BBC Physical Audio have released Doctor Who audiobooks.
BBV
[
]
BBV was a video and audio production company specialising in science fiction drama, known for its links with the British science fiction television series Doctor Who (founder Bill Baggs is a fan, and BBV productions often feature characters and/or actors from the series). The name of the company is short for Bill & Ben Video. After a few earlier experiments, BBV began regularly releasing audio dramas on CD in 1998, under the umbrella title Audio Adventures in Time & Space. In 2002 BBV announced that they would not produce any more audio CDs, but would instead concentrate on their new DVD releases.
Big Finish Productions
[
]

See Big Finish Productions for a full list of releases.
Big Finish Productions is a British audio production company founded in 1996. Since 1999, it has produced numerous licensed Doctor Who audio dramas, audiobooks and prose stories.
Silva Screen Records
[
]
Silva Screen Records, usually branded as simply Silva Screen, is a UK-based CD and record company that specialises in releasing collections of music taken from the soundtracks of TV series and movies. Since the early 1990s, the label has had the license to release soundtrack CDs and collections of music from Doctor Who.
Other
[
]
Various other smaller companies have produced Doctor Who CDs, their releases are listed below.
Other CDs
10th Planet & Silver Fist